Brake Bleeder Kits
Ready, Set, Stop!
Quick connects and a universal bleed screw connector make the vacuum bleeder set-up take seconds.
16 ounce fluid holding tank makes for long bleed times before needing to empty.
Power brake fluid bleeder tool leaves you free to supervise the operation and keep the reservoir filled.
Just connect the tubing supplied with your Air Zapper Brake Bleeder Kit, flip the switch and you are bleeding.
Easy Vacuum Brake Bleeding
Watch how easy it is to do a complete fluid replacement using the Air Zapper Electric Vacuum Brake Bleeder Kit. Just flip a switch and bleed. Because it's hands free, you can fill the reservoir under the hood and not stop the bleed!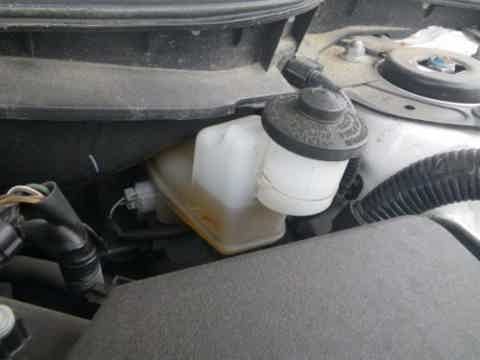 Do I really need to bleed?
If you have a need for speed, you really need to bleed to maintain your stopping power to keep you and your loved ones safe. Air Zapper Brake Bleeder Kit uses a small electric vacuum pump for bleeding brakes. Makes it so easy.
Used a few brake bleeders this one is an awesome and simple to use. worked perfect on my Wilwood brake system. Quick and easy took only 30 min to bleed my system steady slow stream didn't use more than 16oz to bleed a newly installed complete brake system. Worth the money!
Jim
Great product had to bleed brakes on 66 mustang there was so much air would have took days it made it easy was finished in about a hour.
Thomas
The brake bleeder worked very well. Called customer service with a question about the product and they responded quickly. Would recommend this product.
Melissa
Overall this worked well, I bled the brakes on my motorcycle. It was a challenge, there was a fair amount of air in the front brake circuit. The only thing to bring up is the catch tank cover was a little flimsy, and the connections at the top were a little fiddly. I recommend this product.
Rob