Brake Bleeder Pump Demystified
Everything You Need to Know
Brake Bleeder Pump Demystified
Everything You Need to Know
Fast Delivery/ Easy Returns
Fast Delivery/ Easy Returns
Free USA Delivery/ Returns
What is the purpose of a brake bleeder pump?
A brake bleeder pump is a valuable tool for any DIYer or car enthusiast looking to service their vehicle's brake system. Its primary purpose is to remove air bubbles or trapped air from the brake lines, ensuring the brakes function properly and efficiently.
When you apply the brake pedal, hydraulic pressure is created, which allows the brake pads or shoes to make contact with the rotors or drums, resulting in stopping power. However, if air gets into the brake lines, it can compress, leading to a spongy or ineffective brake pedal. This can be dangerous and compromise the overall safety of your vehicle.
Brake bleeder pumps, also known as a vacuum pumps or vacuum bleeders, aids in the process of removing air from the brake system. It works by creating a vacuum within the brake lines, causing any air bubbles or trapped air to be drawn out of the system. This helps ensure that the brake fluid flows smoothly and without any obstruction.
By using a brake bleeder, you can effectively purge the brake system of any air, allowing for a firm and responsive brake pedal. This is particularly important after performing brake system repairs or replacing brake components, as air may have entered the system during the process.
Additionally, brake bleeder products can also be used for other purposes such as testing vacuum-operated devices, checking for engine leaks, and even bleeding hydraulic clutch systems. It can be used on cars, trucks, or motorcycles.
Overall, investing in a brake bleeding tool is one of the best automotive tools in your tool kit.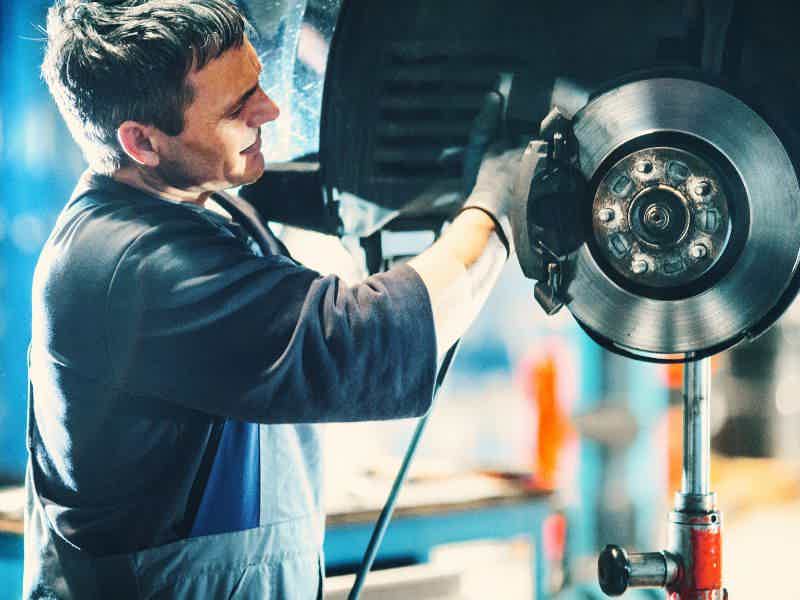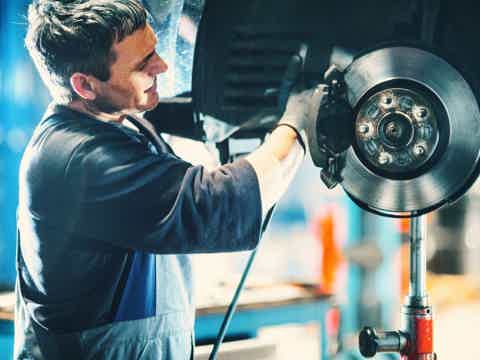 Manual or electric brake bleeder pump?
When it comes to bleeding your brakes, having the right tools can make a world of difference in both efficiency and ease of use. Two common options for brake bleeding are manual and electric pumps. While both serve the same purpose of purging air from your brake system, there are some key differences between the two. Let's dive in and explore the contrasts between a manual and electric types.
1. Operation:
The most notable distinction between the two types of pumps lies in the way they are operated. A manual pump requires physical effort on your part to create the necessary pressure. This is typically done by using a hand pump or foot pedal, which forces the brake fluid through the system. On the other hand, an electric bleeder pump utilizes an electric motor to generate pressure and pull the brake fluid through the system. This means that an electric pump requires minimal physical effort from the user and allows you to check the level in the vehicle fluid reservoir during the bleed.
2. Pressure Control:
With a manual kit, the amount of pressure applied to the system is determined by the user or a vacuum gauge. This allows for more precise control over the pressure, which can be beneficial for those who are experienced in brake bleeding and want to have maximum control. On the contrary, an electric brake bleeder usually has a pressure limit or a pressure control feature that automatically maintains the desired pressure. This can be advantageous for DIYers who are new to brake bleeding and want a more straightforward and automated process.
3. Efficiency:
The automation provided by an electric brake bleeder pump can greatly improve the efficiency of the brake bleeding process. Electric pumps typically have a higher flow rate, meaning they can remove air from the system faster than a manual pump. This can save you time and effort, especially if you are working on multiple vehicles or have a large brake system to bleed.
4. Ease of Use:
Due to their hand-free operation and preset pressure settings, electric brake bleeders are generally easier to use, especially for beginners. With a manual pump, you need to manually build and maintain pressure, which can be tiring and time-consuming. Electric pumps take care of this for you, allowing you to focus on other aspects of the brake bleeding process.
5. Cost:
The cost of a brake bleeder pump can vary depending on the brand, features, and quality. However, in general, electric brake bleeder pumps tend to be more expensive than manual pumps. This is because of the added technology and automation that comes with electric pumps. If you are on a tight budget, a manual pump may be a more cost-effective option.
In conclusion, both hand operated and electric brake bleeder pumps have their own advantages and disadvantages. The choice between the two ultimately depends on your personal preference, level of experience, and budget. If you value precise control and are experienced in brake bleeding, a manual pump may be the better choice. However, if you prioritize efficiency, ease of use, and automation, an electric pump would be a worthwhile investment.
Air Zapper - Hands Free Fluid Replacement
Whether you need to completely replace your fluid or just a quick bleed after replacing your pads to remove air, our brake bleeder pump kits make it so easy. Just activate and supervise the operation. Keep your fluid reservoir full while the bleed goes on. Set up takes seconds. Get yours today. Vacuum bleeding brakes has never been easier.